Slide 1
The Awakened Guide:
A Manual for Leaders, Teachers, Coaches, Healers and Helpers
"By mapping the client's reality and then altering it, Jaxon-Bear shows us how to then take away the map and reveal reality. This is a revolutionary use of therapeutic techniques. We can at last transcend the ego, the holy grail of therapy since Jung.."
-Dr. Murray Korngold
Founder of Los Angeles Society of Clinical Psychologists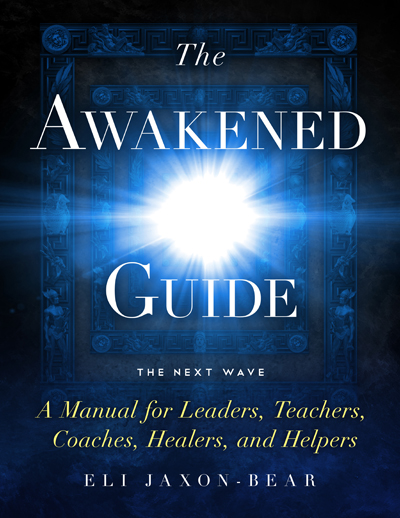 Slide 1
An Outlaw Makes It Home:
The Awakening of a Spiritual Revolutionary
"AN OUTLAW MAKES IT HOME BARES IT ALL…. I CONSUMED THIS BOOK IN HUGE GULPS AND WOULD DO IT AGAIN. I URGE OTHERS TO READ IT."
~PETER COYOTE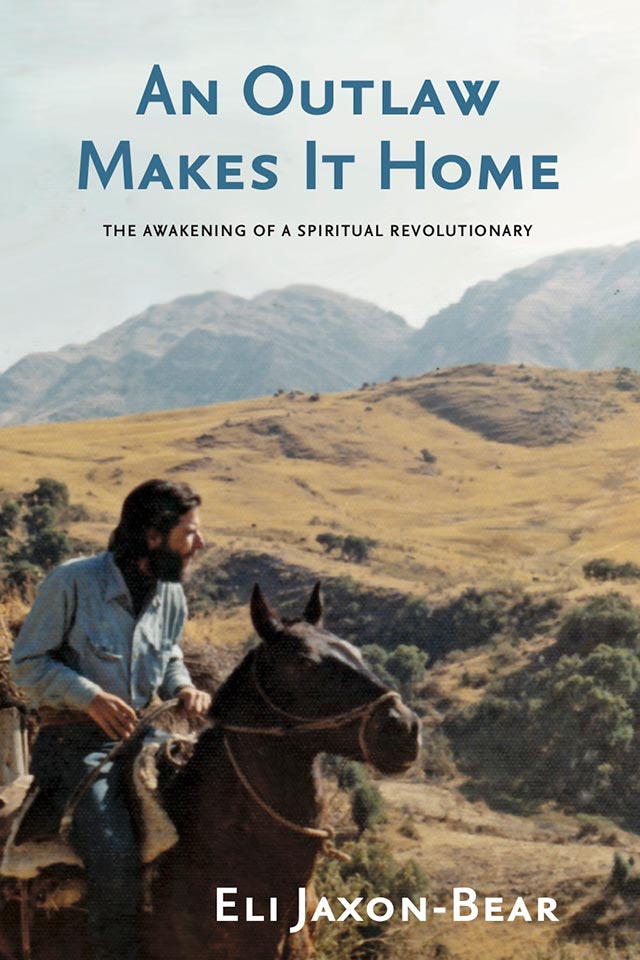 Slide 2
Wake Up And Roar
by H.W.L. Poonja, edited by Eli Jaxon-Bear
Sri H.W.L. Poonja, known to the world as Papaji, introduced satsang to the West. Through his student Gangaji, and this book, and later other students of his, satsang has now spread throughout the world.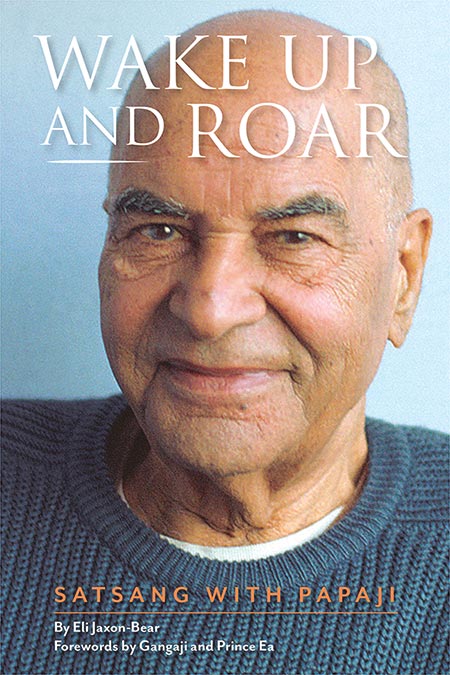 Slide 3
Sudden Awakening
Everyone wants to be happy. This is a universal component of the human condition and may seem so self-evident that it does not bear noting. So why is it that so few people are truly happy?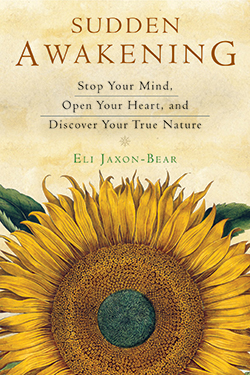 Slide 4
From Fixation to Freedom
NEW 4TH EDITION AVAILABLE MAY 2019
The Enneagram has appeared in our time as an illusory medicine to cure an imaginary disease. The disease is the egoic idea of separation from God, from one's true source.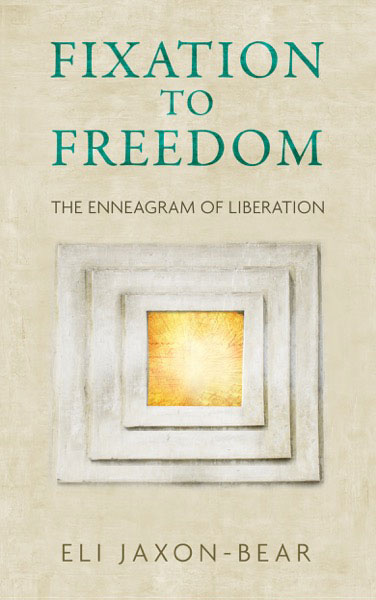 Slide 5
Freedom And Resolve
In this book Gangaji invites you to examine your life and to wake up from the trance of who you think you are and experience the truth of who you really are.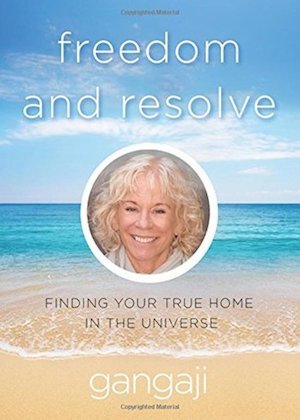 Slide 6
The Diamond In Your Pocket
We are living in an unusual time, a time when ordinary people with limitations and conditioned habits have the opportunity to awaken to self-realization — and not only to awaken, but to stay true.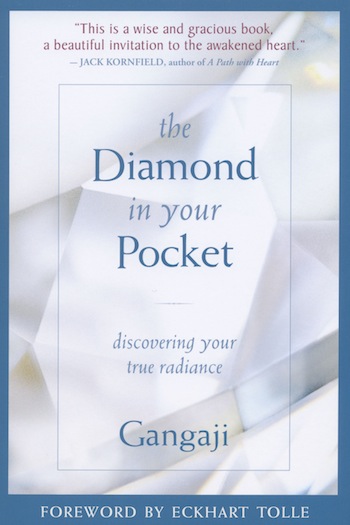 Slide 7
Hidden Treasure
In this new book Gangaji uses the telling of her own life story to help readers uncover the truth of their own. Gangaji guides readers to the realization that once they can uncover and speak the truth about themselves, deep and lasting fulfillment is possible.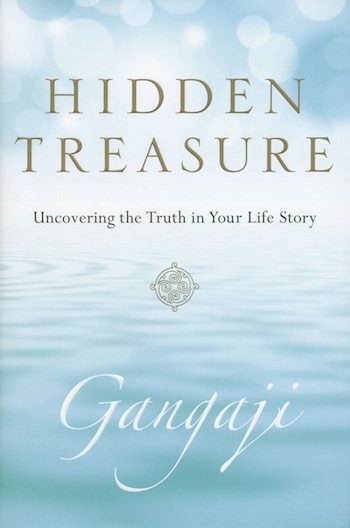 Slide 8
You Are That
The classic teachings of Gangaji are now available in an elegant updated collector's edition for beginning and returning students.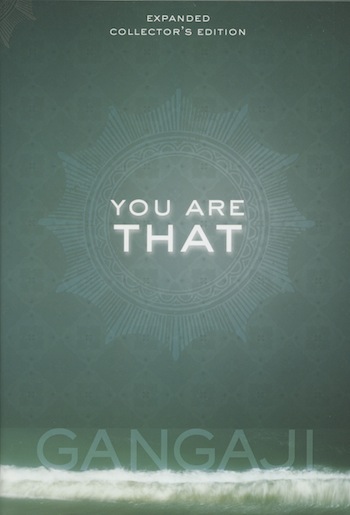 NEW RELEASE FROM NEW MORNING BOOKS:
The Awakened Guide: A manual for Leaders, Teachers, Coaches, Healers and Helpers.
by Eli Jaxon-Bear
"By mapping the client's reality and then altering it, Jaxon-Bear shows us how to then take away the map and reveal reality. This is a revolutionary use of therapeutic techniques. We can at last transcend the ego, the holy grail of therapy since Jung"
~Dr. Murray Korngold
The structure of the therapist-client relationship gets a revamp in this guide for life coaches, healers, and teachers. Therapy in the West includes a wide array of strategies and approaches, but when it comes to understanding a client's spiritual motivations and aspirations, many therapy models fall short. In an effort to redefine the goals and objectives of healing therapy, Leela Foundation founder Jaxon-Bear (Fixation to Freedom, 2019, etc.) provides a concise but detailed road map to a more fulfilling therapist-client relationship.
The basic premise is quite simple; most people, the author says, are stuck in a false sense of identity that stems from the ego. This skewed, self-centered perspective not only causes suffering, but also impedes people's ability to discover their true purpose, he says. Each chapter offers concrete examples of how professionals can integrate concepts, such as how to be a "true friend," with illustrated diagrams that show intended results.
His topics include hypnosis, the role of the therapist, and methods for transcending ego, and, along the way, he includes probing questions. He also emphasizes the importance of staying the present moment during therapy sessions: "When you do not have a personal agenda for how the moment should be, you can experience the moment as an intimate embrace." The therapist's willingness to be fully engaged and "awake" is central to his or her success, Jaxon-Bear notes, which is why his book includes personal worksheets to complete after sessions, in order to track progress and client feedback.
There's also a helpful glossary of key terms, as well as comprehensive examples of client-therapist discussions. The overall tone of the book is formal but instructive, and it's meant for serious students who are committed to expanding their professional wisdom. Jaxon-Bear's consistent encouragement and passion for the work shines on every page. An insightful treatise on the transformative power of self-reflection.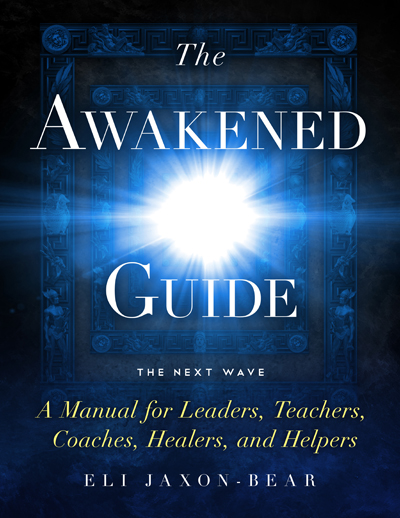 "The Man Who Can't Go Into Trance"
Welcome to New Morning Books
We offer books that inspire the search for, and the finding of, true freedom. Our mission is to support world peace and freedom through universal Self-realization. We believe that certain books can offer a gateway in and show the direction for self-investigation. We follow Plato's teaching and advice to us from thousands of years ago, and still relevant today: "Know yourself."
Welcome to our small offering. May the books here serve you directly.
"All stories have a happy ending. If you're not happy, your story hasn't ended yet."

–Eli Jaxon Bear
ALSO FROM NEW MORNING BOOKS:
Wake Up And Roar
Satsang with Papaji, Edited by Eli Jaxon-Bear
Sri H.W.L. Poonja, – known to the world as Papaji – introduced satsang to the West. Through his student Gangaji, and this book, and later other students of his, satsang has now spread throughout the world. His radical transmission of a silent mind and the possibility of instant awakening through direct self-discovery has already made a huge impact in spiritual seekers everywhere.