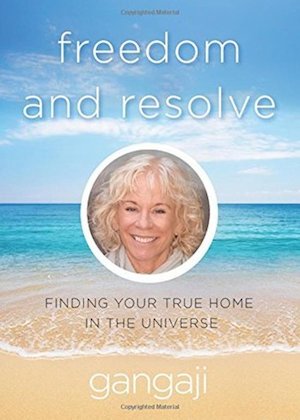 Freedom and Resolve:
Finding Your True Home in the Universe
Gangaji's classic book, Freedom and Resolve, has been republished by Hampton Roads Publishing.
In this book Gangaji invites you to examine your life and to wake up from the trance of who you think you are and experience the truth of who you really are. The resolve is not to go back into the trance by turning away from that essential experience of waking up, but to freshly inquire anew, as thoughts or feelings of separation arise.
All products are purchased through The Leela Foundation. When you click to order you will be redirected to The Leela Foundation website.